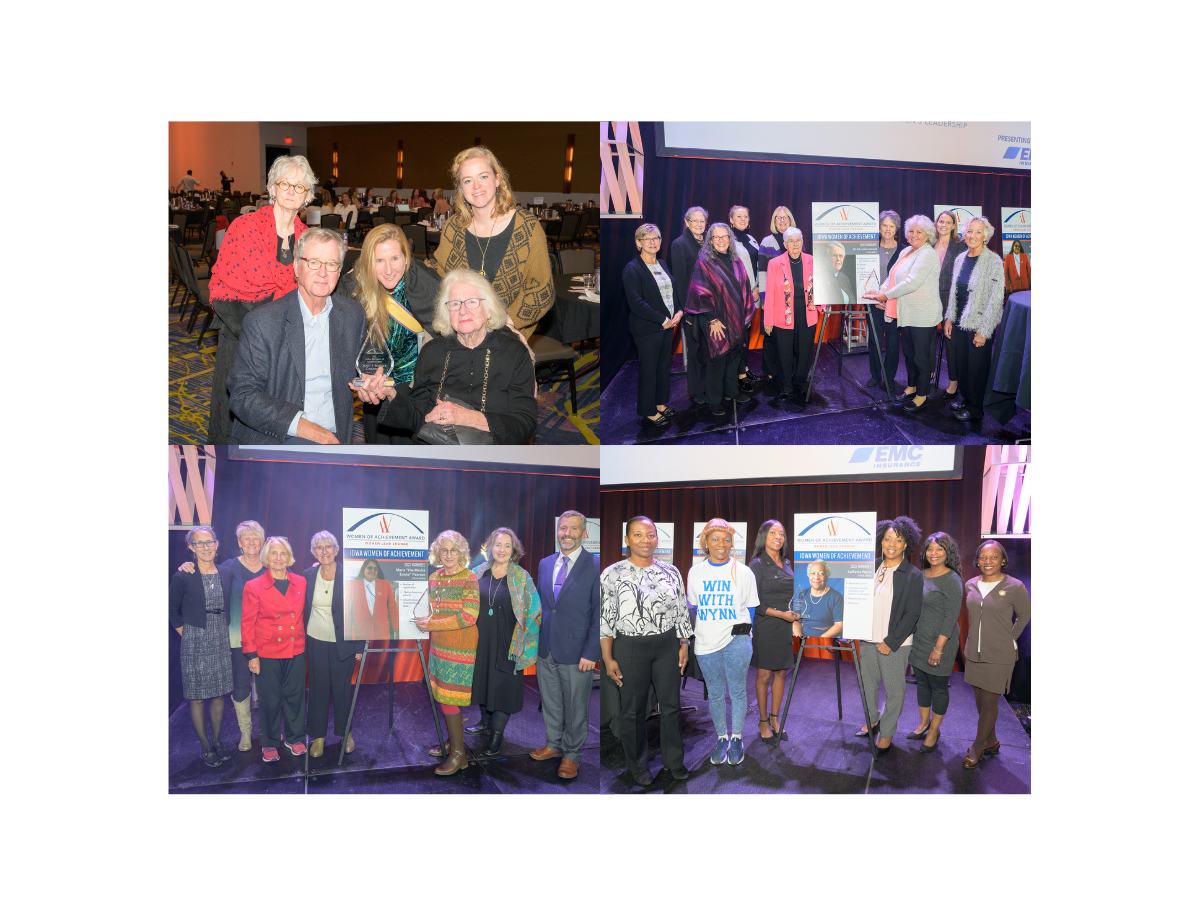 Events
Iowa Women of Achievement Awards Luncheon
Event Details
Oct. 18, 2023 | Iowa Events Center | Des Moines, IA
Iowa Women of Achievement Awards Luncheon
Women of achievement have inspired, pioneered and championed extraordinary accomplishments through their lives and their work.
---
2023 Honorees
Heather Allen (1980-2020)
Heather Allen was a nationally recognized research microbiologist whose scientific discoveries showing that bacteriophages (viruses which infect bacteria) can play a key role enabling the exchange of antibiotic-resistance genes in the swine gut microbiome - namely, the community of bacteria, viruses bacteriophages and other microorganisms that inhabit the animal's intestinal tract. Her findings filled critical knowledge gaps about the swine gut microbiome and helped inform regulatory policies guiding agricultural practices to counter antibiotic resistance in both animal and human pathogens.
Marion Ethel Helland (1927-2018)
Ethel "Marion" Helland was a teacher and Civil Rights activist. Marion grew up in Cylinder, Iowa and taught in Bode and Davenport schools. In 1965, Marion responded to an advertisement, "Teachers WANTED to Teach FREEDOM." which led her to spending her summer breaks in the South where she worked on registering Black voters in Alabama and Mississippi and worked on desegregation efforts after the passing of the Civil Rights Act of 1964. Using her stories and photographs, Marion gave her students in the midwest a first-hand account of what was happening during the Civil Rights Movement.
Lulu Johnson (1907-1995)
Lulu Johnson was the first African-American woman to receive a PhD in the state of Iowa in 1941 and the second Black woman to earn a PhD in the United States. As the first Black woman to graduate from the University of Iowa with a PhD, Johnson was a trailblazer, paving the way for future students and battling racism and discrimination. In 2020, Lulu became the new namesake of Johnson county.
Share This Event