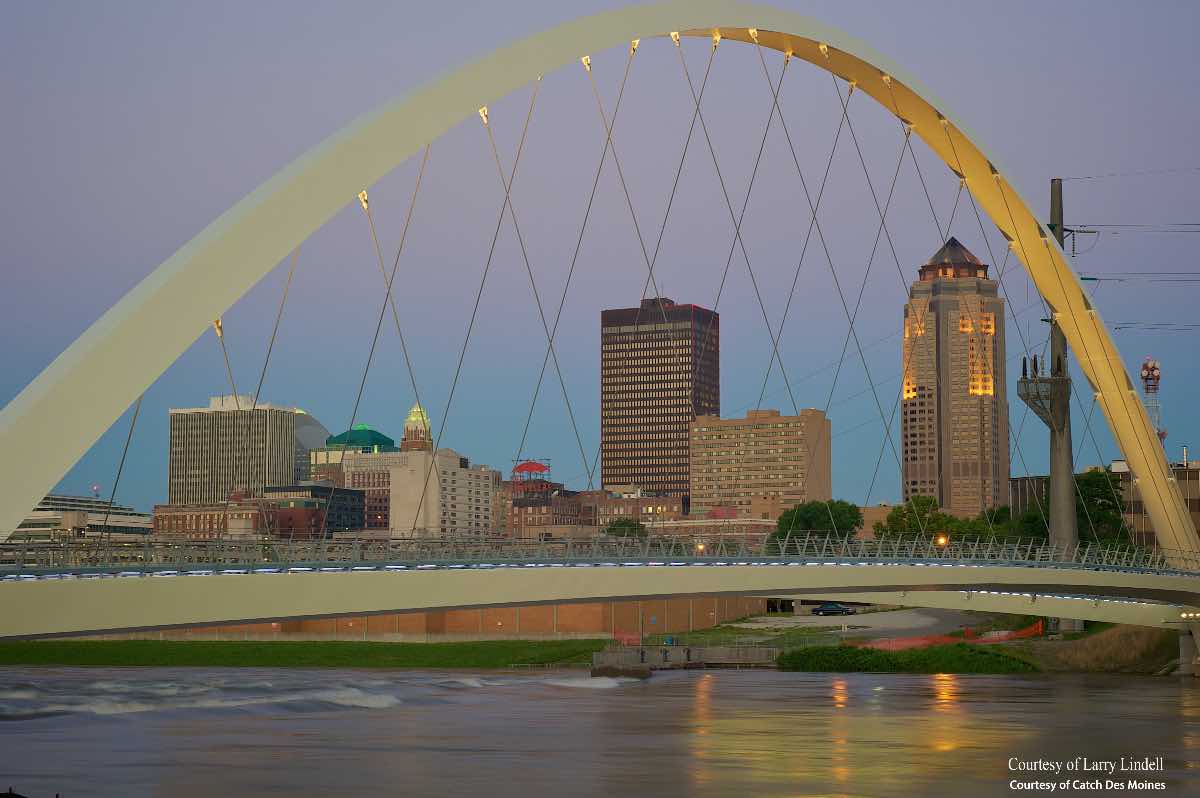 Women of Achievement Award

The Women of Achievement Award recognizes the contributions of historical (deceased) Iowa women who made outstanding and lasting contributions to the citizens of Iowa or have advanced the well-being of others throughout the world.
This award will be a visible reminder to all crossing the Iowa Women of Achievement Bridge of their contributions to their work, communities, and the status of women.
---
2022 Honorees
Mary J. Whitely Coggeshall (1836-1911)
Mary J. Whitely Coggeshall was a state and national leader, orator, and writer in the suffrage movement, named by Carrie Chapman Catt as the mother of woman suffrage in Iowa. She settled in Des Moines in 1865 as a dedicated women's rights advocate. Coggeshall was the first woman west of the Mississippi River to be elected to the board of the National American Woman Suffrage Association. She addressed the Iowa House and Senate Committees regularly and held other various roles in local and national suffrage associations.
Dr. Christine Grant (1936-2021)
Dr. Christine Grant was the first Director of Women's Athletics at the University of Iowa, a strong advocate for Title IX and girls and women in sport, and a founding member of the Association of Intercollegiate Athletics for Women. She held roles on several NCAA committees, Women Leaders in College Sports, and Iowa Women's Foundation. As an expert, consultant, and spokesperson for Title IX, Dr. Grant testified before Congress, and taught thousands about how the law works and how to comply in the area of athletics.
Maria, Running Moccasins, Pearson (1932-2003)
Maria, Running Moccasins, Pearson was an internationally-known American Indian leader who was considered the mother of repatriation. Her partnership with former Iowa Governor Robert Ray led to the Iowa Burials Protection Act. After advocating across the nation, this core model in Iowa later led to the federal law of the Native American Graves Protection and Repatriation Act. She served as the governor's Liaison for Indian Affairs, and acted as an advisor on Indian health and rights.
LaMetta Wynn (1933-2021)
LaMetta Wynn became the first black woman to hold the position of mayor in any Iowa municipality when she was elected as the Mayor of Clinton in 1995. She served on state commissions as appointed by three governors, and through annual trips to Washington D.C., secured $50 million in federal aid for the city of Clinton. Wynn was a registered nurse and served on the Mercy Hospital Board of Directors and Clinton Community School Board.