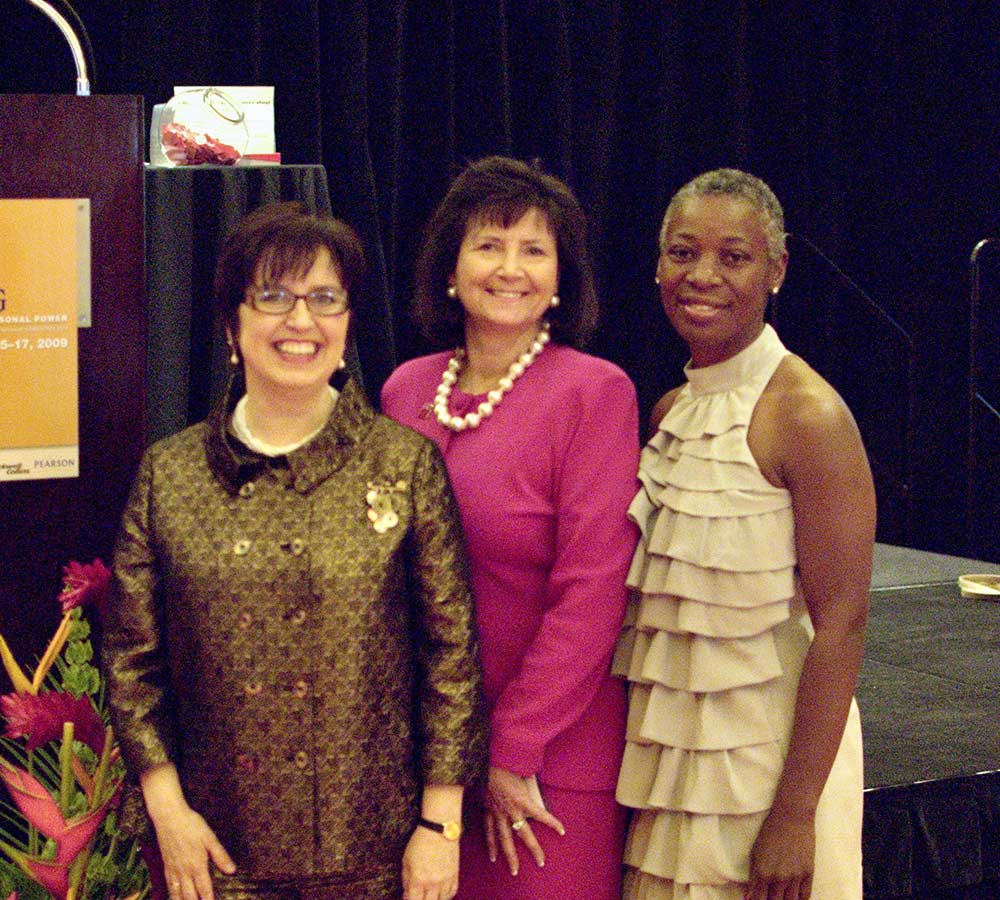 Progress through the years
Women Lead Change is the state's premier leadership organization for women, offering comprehensive leadership resources including events featuring prominent speakers, frequent networking opportunities, and other important services to advance women's leadership in all aspects of their lives.
2006
Former University of Iowa Hospitals and Clinics CEO Donna Katen-Bahensky convenes 30 Eastern Iowa women leaders to create a by women, for women leadership conference to expose women to icons and role models with national and international reputations.
2007

Iowa Women's Leadership Conference holds its first bi-annual conference in Coralville in April. Speakers include Ilene Lang, CEO of Catalyst; Marie Wilson, President of the White House Project; author and syndicated columnist Arianna Huffington; and former Lieutenant Governor of Maryland Kathleen Kennedy Townsend.
450 women and men attend inaugural conference, with a waiting list of 150, and a budget of $225,000.
2008
Due to overwhelming interest expressed by conference attendees, IWLC hosts a luncheon leadership event for the 2008 "off conference" year, featuring life-balance expert Mary LoVerde.
2009

IWLC hosts its second Eastern Iowa Conference for 600 participants, featuring polar explorer Ann Bancroft; author Naomi Wolf; world-class athlete, speaker and writer Diana Nyad; novelist and poet Erica Jong; and founder of The Children's Defense Fund, Marian Wright Edelman.
2010
Financial expert Suze Orman headlines the 2010 IWLC Luncheon in Coralville with 1,200 attendees.
Diane Ramsey is appointed as IWLC Executive Director. Diane spent three years at Rockwell Collins supporting the company's leadership role in IWLC and two years as the enterprise chair for Rockwell Collins Women's Forum, employee resource group. Prior to Rockwell Collins, she spent more than 15 years with Alliant Energy.
2011
A board of directors is established, allowing IWLC to separate its organizational governance activities from the day-to-day operations of event steering committees.
IWLC trademarks its name, logo and taglines and achieves IRS Sec. 501(c)(3) nonprofit status.
IWLC hosts a sold-out conference in Eastern Iowa with over 900 participants including an overflow crowd for Dr. Maya Angelou. Other speakers included White House Press Secretaries Dee Dee Myers and Dana Perino.
IWLC conducts its first strategic planning session and agrees upon an initial strategic intent.
IWLC hosts its first event in Des Moines in the fall, bringing lessons of leadership and empowerment to 250 women and men, and featuring leadership expert and author Betsy Myers.
Beginning in June, IWLC becomes the convener of the statewide Iowa Women's Leadership Project and undertakes to sponsor the 2012 She Matters Report.
2012
Featured speakers at the 2012 Central Iowa Conference included CNN anchor Soledad O'Brien, advertising guru Charlotte Beers, and author and producer Helene Lerner.
The Eastern Iowa Conference, another sold-out event with a net profit of $100,000, highlights "The State of Change 2012" and features author Betsy Myers and entrepreneur Barbara Corcoran.
IWLC releases the findings of its 2012 She Matters Report at its Eastern Iowa leadership event.
2013
In April, more than 900 attendees enjoyed the insights and wisdom of nearly 20 renowned speakers, including icons Gloria Steinem and Martha Stewart, over two days at IWLC's sold-out "Start Smart, Lead Strong" conference in Eastern Iowa.
In October, internationally known speakers Tina Brown, Joanna Barsh, Sylvia Ann Hewlett, and Cy Wakeman keep the 650 audience members engaged at IWLC's Central Iowa Conference.
Celebrity chef Giada De Laurentis headlines IWLC's first-ever fundraising event, held in Cedar Rapids.
IWLC commissions Pathways to Leadership, a longitudinal survey among Iowa women. More than 700 shared their stories, and the results were released at the annual Eastern Iowa Conference.
IWLC adds a Student Track to its Central Iowa Conference, partnering with statewide higher education institutions to engage women leaders.
IWLC adds a CEO Forum to the Eastern Iowa and Central Iowa Conferences to engage executive leaders in the leadership discussion, partnering with experts on how to advance women into senior leadership positions.
2014
Speakers Hoda Kotb, Claire Shipman, Debora Spar, Connie Glaser, Audrey Lee, and Jane Hyun deliver positive, insightful presentations at the sold-out Eastern Iowa Conference in April.
IWLC, in collaboration with Ascent Iowa, hosts a fall fundraising event, "Invest in She,"

in which Iowa women entrepreneurs pitch their business ideas to a panel of experienced investors. The event awards $40,000 to several women-owned businesses.
Lifestyle designer and entrepreneur Kathy Ireland headlines the sold-out Central Iowa Conference in Des Moines in October, reaching more than 800 women and men and 150 students.
IWLC launches its new identity, Iowa Women Lead Change, to more accurately reflect the mission and vision of the organization.
IWLC, in partnership with the Nexus Women's Organization in Des Moines, Iowa State University's Carrie Chapman Catt Center, and the University of Iowa Tippie College of Business, commissions the Iowa Women in Leadership study. Executive summary results are released at the Central Iowa Conference in October.
IWLC expands its professional staff, hiring directors of communications and marketing to further support the IWLC brand.
2015
For the first time in IWLC history, the organization hosts four conferences throughout Iowa – in Eastern Iowa, Central Iowa, Dubuque/Tri-state, and Siouxland.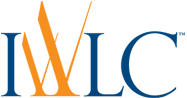 Speakers in 2015 included Lisa Bloom, Dr. Tererai Trent, Alison Levine, Cy Wakeman, Gretchen Rubin, Susan Packard, Arianna Huffington, Erica Williams Simon, Carla Harris, Linda Rottenberg, Carly Fiorina, Susan Colantuono, and Barbara Annis.
IWLC adds a Men's Track at its Eastern Iowa Conference, designed for men looking to learn more about gender intelligence and how to use that knowledge to have a positive impact in the workplace.
IWLC full time staff expand to 7, underscoring the growth of the organization to meet programming needs. Tiffany O'Donnell, former CBS2/FOX28 news anchor joins IWLC as its first Chief Operating Officer.
2016
For the second year in a row, IWLC hosts conference "border to border."
The theme of the year's conferences were Generation: She. The programming included women of varying backgrounds, ages and ethnicities to be intentional in addressing the concerns, needs and development of six generations in the workplace. Speakers included Sara Blakely, Dr. Tererai Trent, Jessica Herrin, Carla Harris, Dana Points, Anne-Marie Slaughter, Sylvia Ann Hewlett, Janice Kaplan, Jeffery Tobias Halter, Winona LaDuke, and Sheila Heen.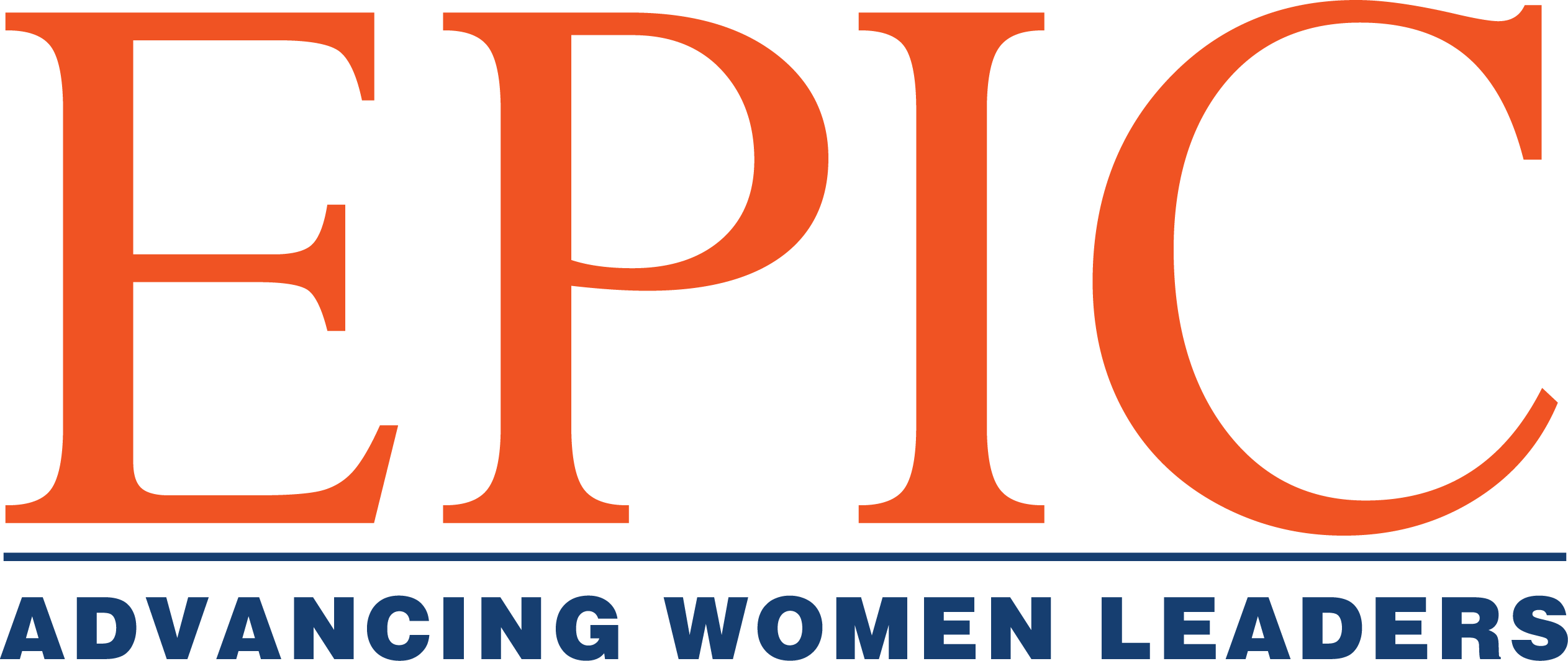 IWLC launches a public/private partnership called the EPIC Corporate Challenge. This initiative is endorsed by the Governor and Lt. Governor and, for the first time, invites companies to track key metrics in women's leadership at all levels of their organizations. Iowa is one of the three states to offer the Challenge, and the ONLY one to measure results. It is IWLC's opportunity to go inside Iowa organizations and help them assess and "move the needle" on women's leadership growth. Nearly 60 companies sign on in the first year.
Corridor Women Connect begins its 6th year, adding a leadership development cohort called Elevate. This select group of carefully chosen, high potentials works closely with the Board of Advisors on targeted development. Metro Women Connect is launched in the Des Moines metro area.
IWLC hosts Invest in She women's entrepreneur pitch competitions in Des Moines and Cedar Rapids. In all, $170,000 is given away since the 2015 launch of Invest in She.
2017
There was much growth and expansion for the organization. Five new staff positions were created and Tiffany O'Donnell replaced Diane Ramsey as CEO. 26 new member companies were added to the EPIC Corporate Challenge member list and EPIC survey participation increased by 20%. The Lead Iowa Campaign increased by 45 new donors. Sponsorship dollars for events were increased by 17%. $15,000 was received in grants.
Conference speakers included Gretchen Carlson, Laura Ling, Sarah Robb O'Hagan, Peg Klein, Dr. Steve Robbins, Maureen Chiquet, Carey Lohrenz, Sallie Krawcheck, Stacey Hanke, Laureen Leader-Chivee, Brad Johnson, PhD, and David Smith PhD.
As IWLC experienced much growth, the organization was able to give back. 30 professional and student track scholarships were awarded. Altogether there were 2,500 general conference attendees, 75 Men's track conference attendees and 210 student track conference attendees. IWLC was blessed with the opportunity to collaborate with NewBoCo (Cedar Rapids), Lead like a Lady (Des Moines), Lead Her (Quad Cities), the Junior League of Cedar Rapids, The State of Iowa and Nawbo (Des Moines).
IWLC was recognized as the Cedar Rapids Economic Alliance 2017 Community Spotlight Winner for fearlessness in positively impacting conversation, stimulating action and tangible efforts to empower women all over the state. In the news, IWLC was featured on local ABC, NBC and CBS affiliates. Most notably, IWLC was mentioned in a piece during the #metoo national conversation in a piece for the New York Times.
2018
IWLC hosts conferences in five regions (Siouxland, Quad Cities, Corridor, Central Iowa, Dubuque) after adding the Quad Cities to it's roster of annual conferences offerings. The conference theme was Iowa Women & Men Lead Change: Better Together. Speakers across the sold-out conferences included Geena Davis, Ginger Zee, Stedman Graham, Cy Wakeman, Jeannette Walls, Jeffery Tobias Halter and many more. The men's track and student track were continued to be offered in all regions.
EPIC Corporate Challenge participants grew to 86 with a record number of companies participating in the annual survey. Women Connect groups continued to grow in the Siouxland, Central Iowa and Corridor regions.
IWLC was named the steward of the Iowa Women of Achievement Bridge in downtown Des Moines and committed to bringing back the annual Women of Achievement Awards. IWLC also announced the launch of the new Ascent Leadership Program, aimed at advancing mid-level, high potential women leaders through a 12-month virtual classroom training that begins in Jan. 2019.
Headquarters expanded to a new space in the Cedar Rapids Metro Economic Alliance building, while IWLC offices were also opened in Des Moines and the Quad Cities.
2019
Iowa Women Lead Change opens the year with a rebrand to Women Lead Change. Women's leadership development needs are not unique to Iowa, so this name change allows for expansion beyond the state's borders.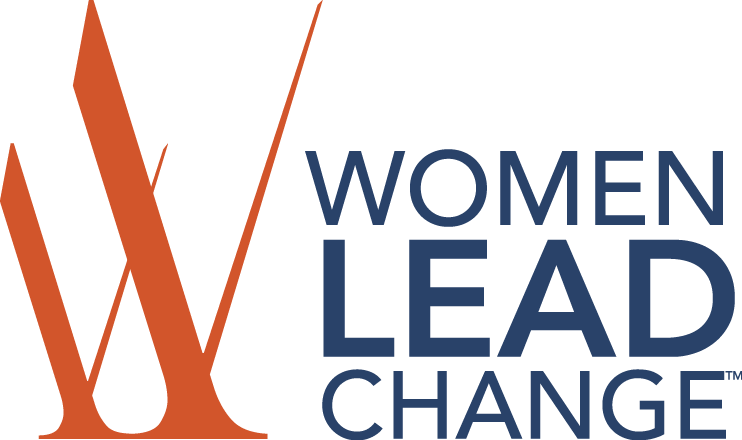 The Ascent Leadership program is launched for mid-level, high potential female leaders with staggered cohorts beginning in January and July.
Five annual conferences with the theme Own It! were a success in Sioux City, Cedar Rapids/Iowa City, Dubuque, Quad Cities, and Des Moines. Speakers included Jenna Bush Hager, Vernice "Flygirl" Armour, Harris Faulkner, Simon T. Bailey, Jessica O. Matthews, Maggie Nichols, Jeffery Tobias Halter, Gretchen Rubin, Monica Lewinsky, Carly Fiorina, and more.
The first Women of Achievement Awards are hosted at the Iowa Women of Achievement Bridge in downtown Des Moines, adding three new names of historic Iowa women to the bridge.
The EPIC Corporate Challenge registers its 100th member company.
2020
The year opened with the theme Connect. Unite. and the Siouxland Conference featuring Cy Wakeman, Beth Shelton, and a 60 Ideas in 60 Minutes panel of local leaders. After the COVID-19 pandemic began to shut down events, Siouxland ended up being the lone in-person WLC conference in 2020.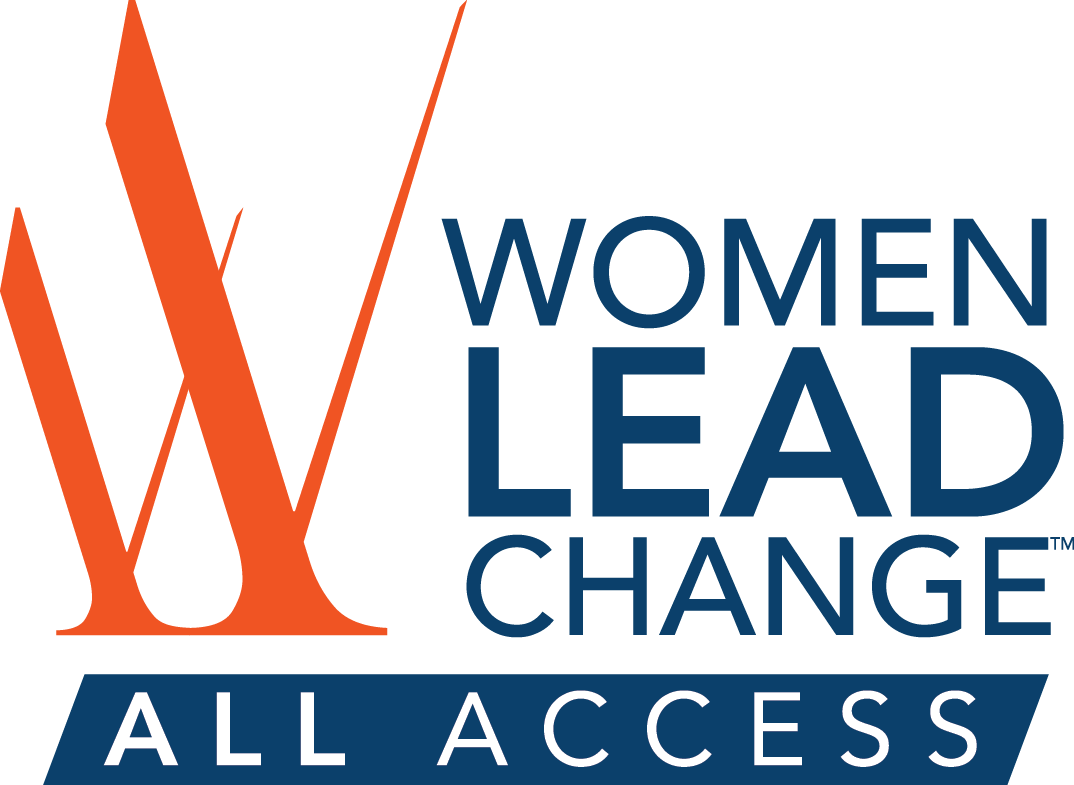 For the first-time ever, the ICR, Quad Cities, and Central Iowa Conferences were hosted as All-Access virtual events.
Speaker included Mel Robbins, Elizabeth Gilbert, Amelia & Emily Nagoski, Carla Harris, Caroline Criado Perez, Dr. Steve Robbins, Michelle Poler, Sarah Stevens, Kindra Hall, Katrina Adams, Stacey Hanke, Lauri Freking, and Cy Wakeman.
Quad Cities Women Connect and Sioux Empire Women Connect were launched. Virtual workshops were hosted for all Women Connect groups and the general public.
The Iowa Women of Achievement Award recipients were honored virtually with a showcase video at the Central Iowa Conference.