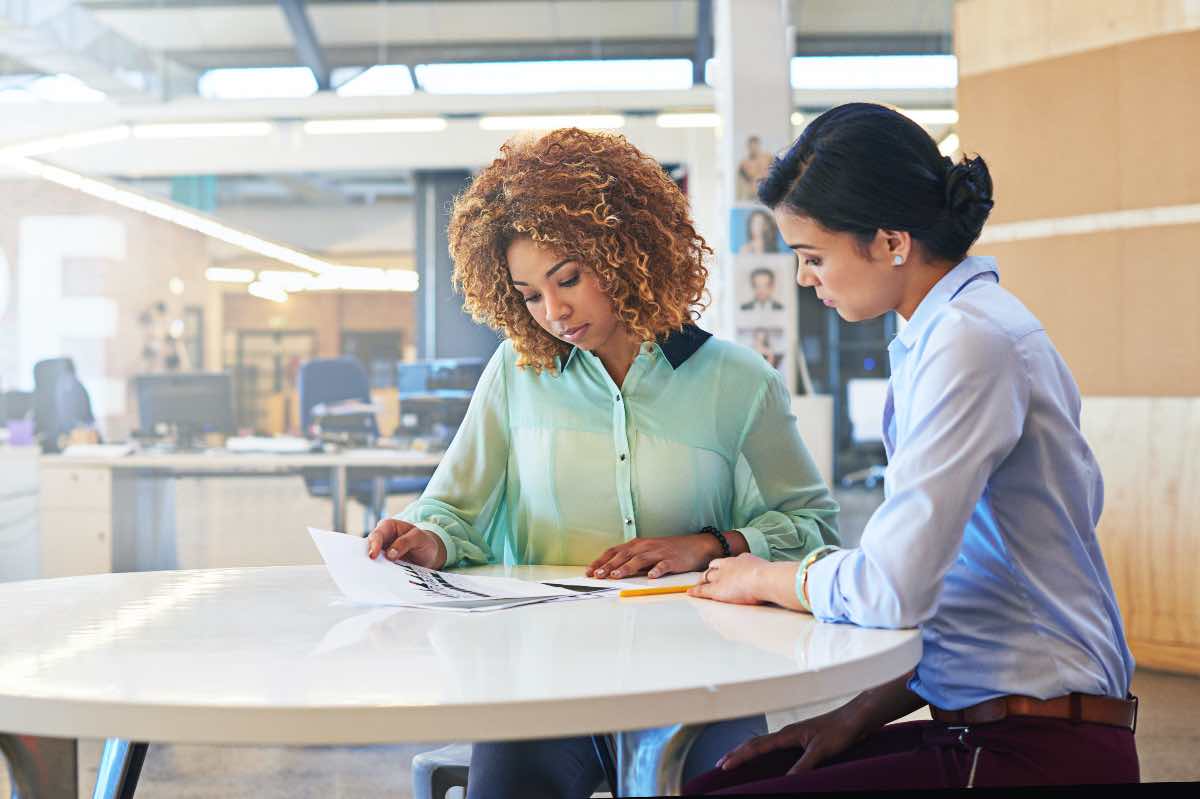 Research
Advancing women's leadership through research
Women Lead Change, sponsors, and partners are committed to advancing the cause of women's leadership.
WLC Releases Second Phase of Research on Challenges for Working Women
In collaboration with the University of Illinois Chicago, Women Lead Change launched a second phase of research aimed at understanding the challenges that women are currently facing as companies adapt to the new normal. It is our hope that these results can help organizations, policy makers, and communities identify effective ways to support women.
Professional Women's Challenges in the New Normal
This is a unique data set. Women Lead Change is more committed than ever to supporting our colleagues at work, home and in our communities, so this comprehensive survey looks at the affects of COVID-19 in all of these areas.
Tiffany O'Donnell, CEO Women Lead Change
---
Women Lead Change takes seriously the importance of collecting reliable data about the state of women in Iowa. For this reason, Women Lead Change has commissioned and partnered with other statewide organizations to fund four separate research studies. The following Women Lead Change research reports are available for download.
Challenges for Professional Women in the COVID-19 Pandemic (2021)
In a report conducted in partnership with Women Lead Change and the University of Illinois at Chicago, the mental health of professional women was an urgent issue during the pandemic. Key findings from the online survey conducted at the close of 2020 also revealed that women were being pushed to the brink when trying to shoulder work and family responsibilities, and multiple sources of help are needed to alleviate women's burden.
Iowa Women in Leadership Study - Phase II (2016)
Women Lead Change partnered with Nexus, Iowa State University's Carrie Chapman Catt Center, and the University of Iowa Tippie College of Business to produce Phase II of the Iowa Women in Leadership study. Phase II includes feedback from human resource executives in Iowa companies on the topics of gender-focused development practices, general development practices, and valued leader characteristics that are associated with having higher percentages of women in managerial and executive roles.
Iowa Women Lead Change: Annual Report (2015)
2015 marked the first time that Women Lead Change offered its distinct brand of leadership education "river to river" in Iowa, hosting conferences in Sioux City, Des Moines, Cedar Rapids, and Dubuque. Additionally, the organization expanded its Invest in She by Women Lead Change events to Central Iowa, as well as reprising its original event in Eastern Iowa. In all, more than 4,000 women, men, and college students were inspired by nationally known speakers on topics of women's empowerment, gender intelligence and female entrepreneurism. Within the 2015 Annual Report, you will read many of many of our activities and strategic successes, including:
Innovation
Collaboration
Engagement
SHE MATTERS: ISSUES AND ACTIONS Report (2015)
SHE MATTERS: 2015 Issues and Action is an update to this report outlining the progress Iowa has made towards improving the lives of Iowa's women and girls, and the actions that still must be taken to obtain equality. The new report charts a course to improve Iowa's woman and girls status in the following key areas:
Economic self-sufficiency
Leadership
Pay equity
Safety from violence
STEM careers
Women-owned businesses
Iowa Women in Leadership Study - Phase I (2014)
Women Lead Change partnered with Nexus, Iowa State University's Carrie Chapman Catt Center, and the University of Iowa Tippie College of Business to produce the "Iowa Women in Leadership" study. Phase I includes statistics on women in leadership in all sectors of business across Iowa – non-profit, for-profit, public, privately held. The statistics are broken down by business sector, allowing the data to be viewed through the all-important lens of where women are working.
Highlights of "Iowa Women in Leadership: Policies, Practices and Statistics":
The percentage of women in leadership roles varies significantly across contexts. While over 50% of the 2,512 executives in non-profit organizations are women, this number drops to 25% for private for-profit companies and 22% for publicly traded companies.
Only 16% of board members listed by public companies are women.
In government, women comprise an average of 28% of local, county, state, and federal elected officials; 49% of state board members; 29% of county board members; and 37% of municipal board members.
Pathways to Leadership (2013)
Pathways to Leadership, a collaboration between Women Lead Change and the Vernon Research Group, is a longitudinal survey among Iowa women designed to reveal more details about how women define leadership, what helps or hinders their efforts to lead, and what companies and organizations can to do promote women's leadership in all walks of life.
SHE MATTERS Report (2012)
In 2011, the Iowa Women's Leadership Project (IWLP) was formed, involving an array of organizations and businesses - including Women Lead Change - that have a stake in the future of girls and women in our state. The group explored common goals, and recognized the need to have relevant and accurate data on the issues affecting women's and girls' lives. With this information, needs and gaps can be identified, and actions and opportunities can be taken to affect change and measurable impact on lives of women and girls.
The SHE MATTERS Report focused on key areas that are vital to the success of women and girls, each interdependent yet clearly defined. Statistics are broken down based on:
Demographics
Health and well-being
Achievement and autonomy
Employment and income