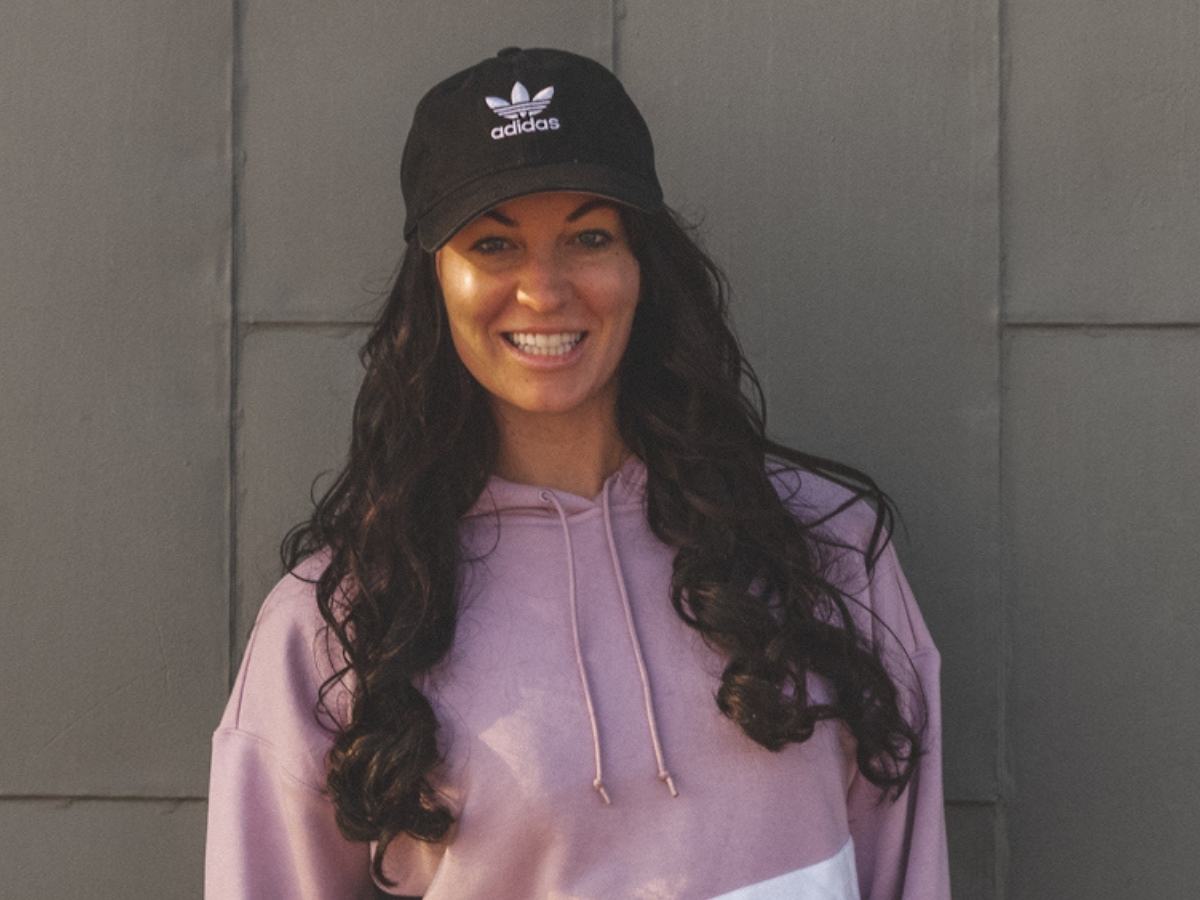 Events
Girls With Goals Become Women of Achievement
Event Details
June 14, 2022 | 5:30-7:30 PM | Ashton Hill Farm | Cedar Rapids, Iowa
Girls With Goals Become Women of Achievement
AGENDA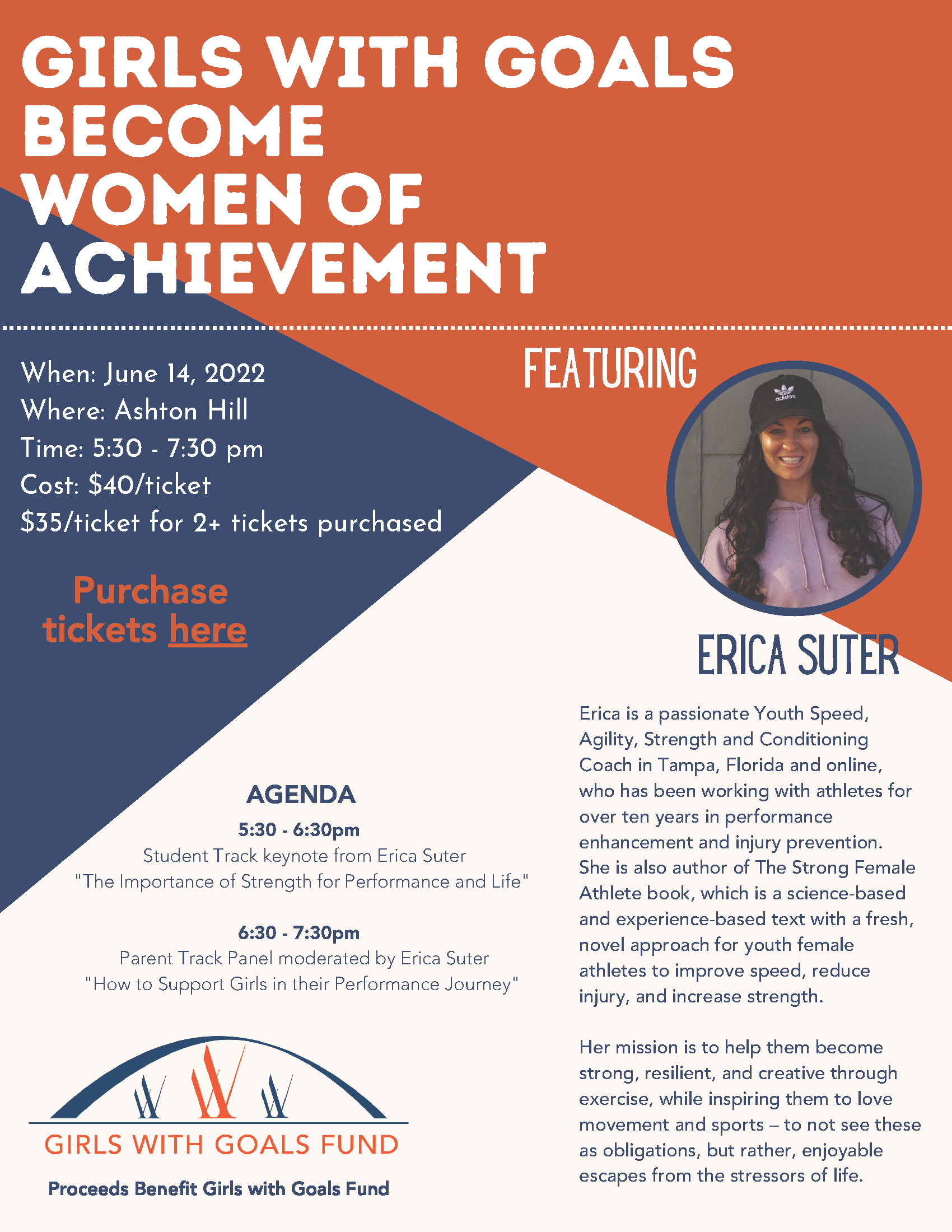 5:30 - 6:30pm
Student Track keynote from Erica Suter
"The Importance of Strength for Performance and Life"
6:30 - 7:30pm
Parent Track Panel moderated by Erica Suter
"How to Support Girls in their Performance Journey"
---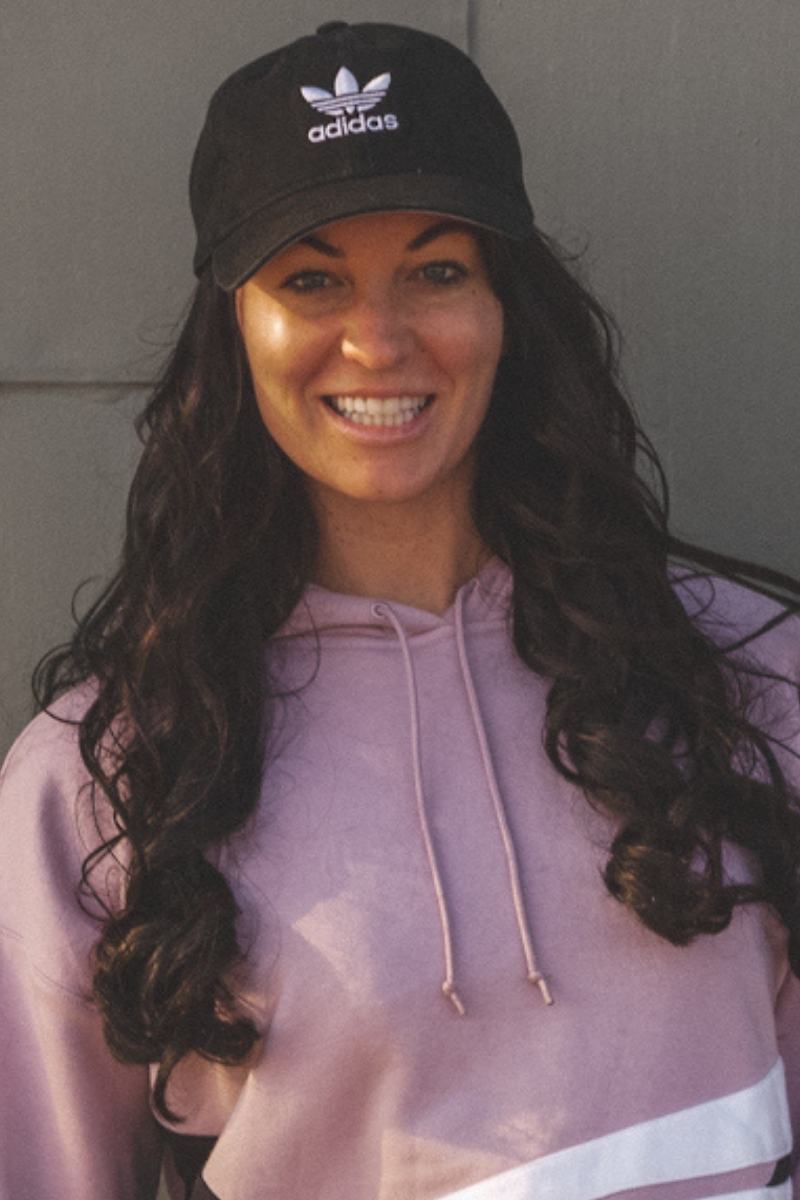 Erica Suter is a passionate Youth Speed, Agility, Strength and Conditioning Coach in Tampa, Florida and online, who has been working with athletes for over ten years in performance enhancement and injury prevention. She is also author of The Strong Female Athlete book, which is a science-based and experience-based text with a fresh, novel approach for youth female athletes to improve speed, reduce injury, and increase strength.
Her mission is to help them become strong, resilient, and creative through exercise, while inspiring them to love movement and sports – to not see these as obligations, but rather, enjoyable escapes from the stressors of life.
Share This Event