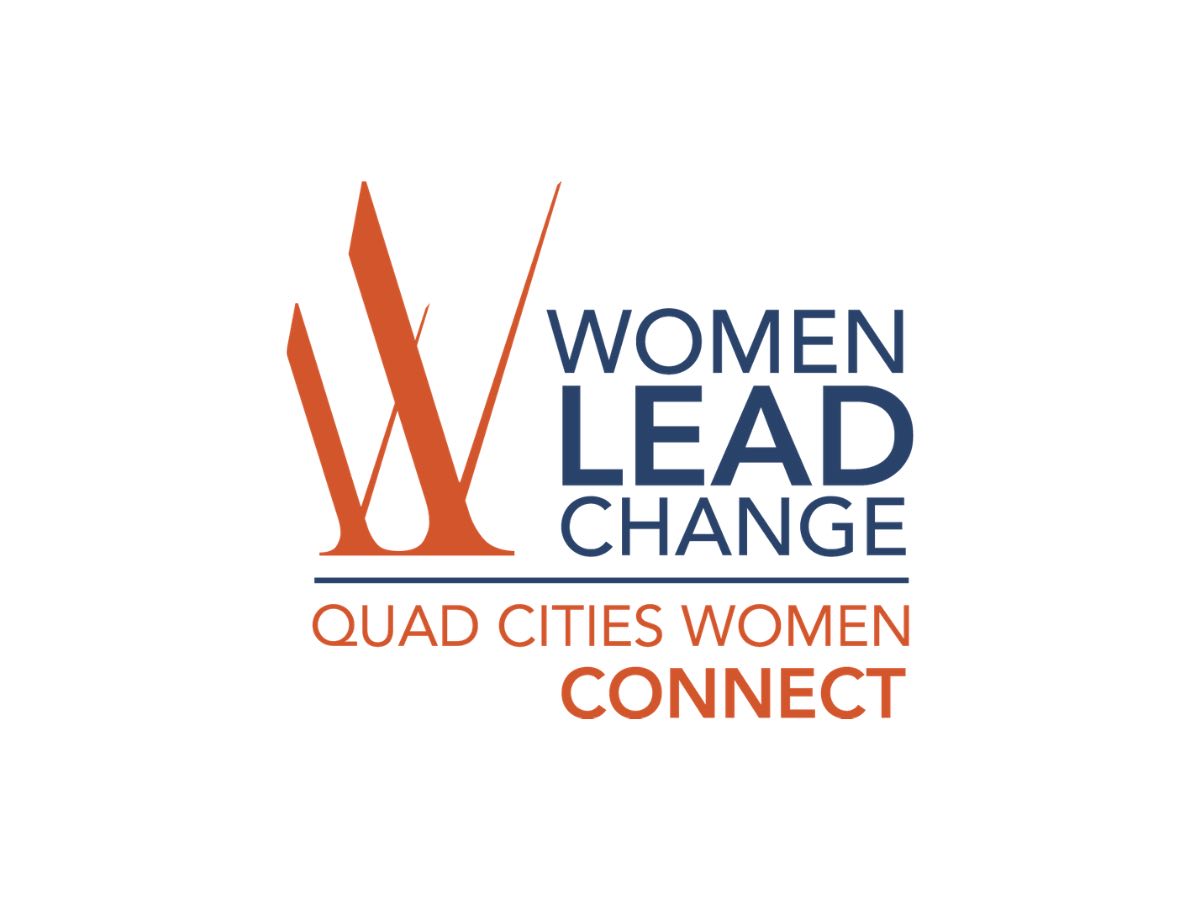 Quad Cities Women Connect
Quad Cities Women Connect
Engaging companies to collaborate on advancing women's leadership and development in the Quad Cities region.
Mission Statement
Quad Cities Women Connect is a community of organizational leaders dedicated to improving women's leadership competencies by engaging women in the Quad Cities region through sharing best practices, connecting people and providing professional development opportunities.
---
QCWC Member Company Expectations
Member companies will appoint a primary and alternate person to participate in QCWC meetings.
Meetings are held monthly either in person or via conference call.
Member companies are expected to be represented by at least one of their members who will attend 80% of the monthly meetings.
The primary member will vote on behalf of the member company when votes are required. The alternate member has proxy if the primary member is not in attendance at the QCWC meeting.
If a company is not represented at a QCWC meeting, as long as a simple majority is present, the group may vote without the absent company's representation. All votes are documented in meeting minutes.
Member companies will contribute $3,000 annually which provides 10 seats at no additional cost to cover paid admission to three (3) professional development events offered by QCWC throughout the calendar year.
QCWC will provide its members one (1) no-cost event annually for member company employees only.
QCWC members (primary and alternates) will be actively engaged in meetings, special projects and/or one or more of the subcommittees that plan and execute QCWC events.
Members are encouraged to consider how to leverage member company's resources (i.e. speakers, meeting space, IT, printing, marketing) to the benefit of QCWC.
---
Members
Allsteel
Arconic, Inc.
Bank of America
Deloitte
Eaton, Mission Systems Division
Enterprise Holdings
Estes Construction
Girl Scouts of Eastern IA & Western IL
HNI
Kent Pet Group
LyondellBasell
McCarthy-Bush Corporation
Mel Foster Co.
The Merrill Hotel, Muscatine
Quad City Bank & Trust
RBC Wealth Management
Rock Valley Physical Therapy
Royal Neighbors of America
Russell
RSM
Union Tank Car Co.
University of Iowa Health Care
Von Maur
---
Learn more about Quad Cities Women Connect.