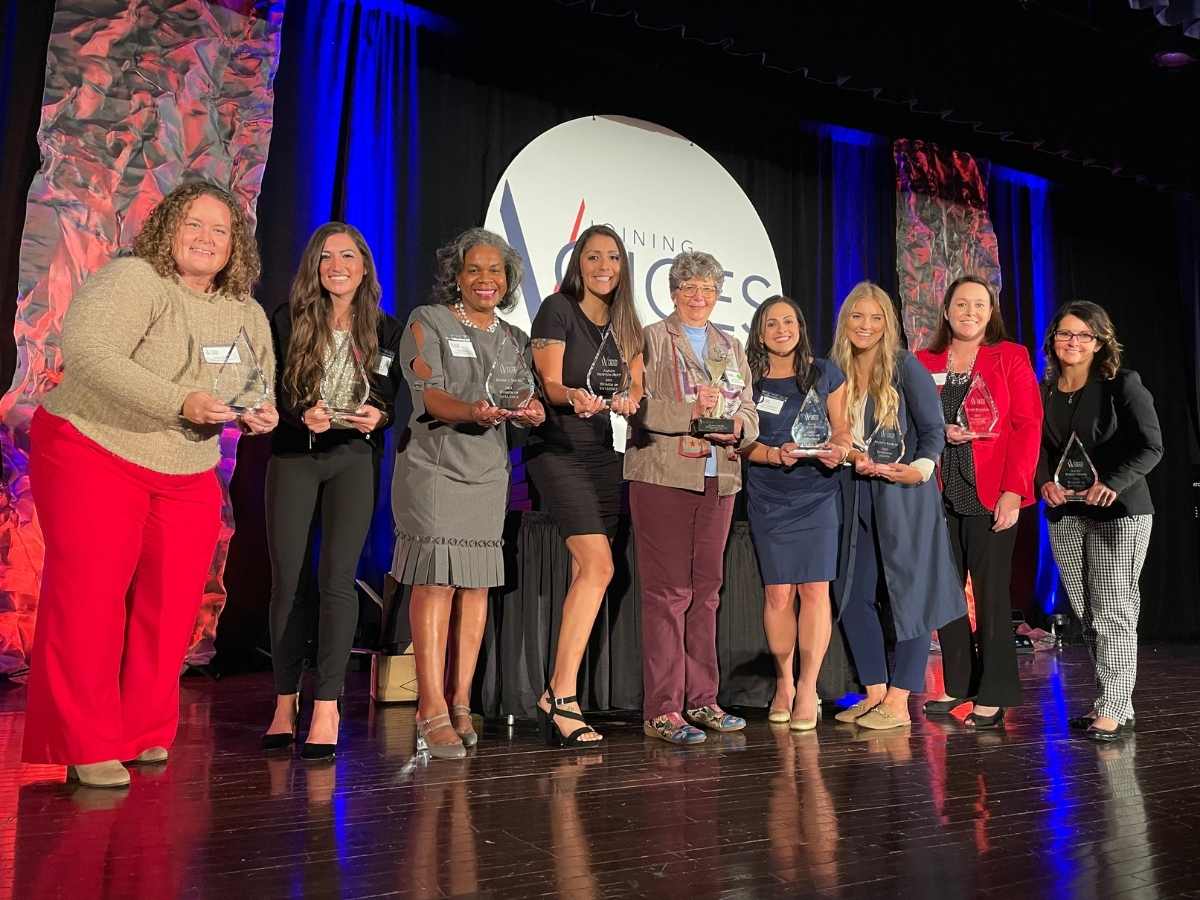 Quad Cities ATHENA Leadership Awards
Do you know a woman in the Quad Cities that consistently supports, develops, and honors women leaders? Does she inspire other women to achieve their full potential? Does she strive to create balance in leadership? It is our desire to recognize the outstanding female leaders in this region and honor those who encourage others to reach for the stars.
Each year, Women Lead Change recognizes the accomplishments and contributions of women in the Quad Cities community. In addition to the ATHENA Leadership Award, you can also nominate a woman in the categories of Women of Influence and Emerging Leaders.
Please submit your nominations by Aug. 15, 2022.
---
---
2021 Award Recipients
ATHENA Leadership Award Honoree sponsored by Bank of America
Elaine Kresse, Retired Educator, Community Activist
ATHENA LEADERSHIP AWARD HONOREE VIDEO
Women of Influence Award Honorees sponsored by Lexus
Katie Castillo-Wilson, Founder & CEO, TapOnIt
Juliet Christenson, Director, Product Strategy and Development, Royal Neighbors of America
Katie Marchik, Senior Vice President/Chief Financial Officer, UnityPoint Health-Trinity
Jazmin Newton-Butt, Attorney at Law, Newton Law PLC
Monica Smith, Vice President, Diversity, Equity, and Inclusion, Augustana College
Sarah Stevens, Community Impact Officer, The Beautifull Project
WOMEN OF INFLUENCE AWARD HONOREES VIDEO
Emerging Leader Award Honorees sponsored by Quad City Bank & Trust
Haley DeGreve, Communication Specialist, John Deere
Alanna Rumler, Certified Financial Planner, Northwestern Mutual
EMERGING LEADER AWARD HONOREES VIDEO