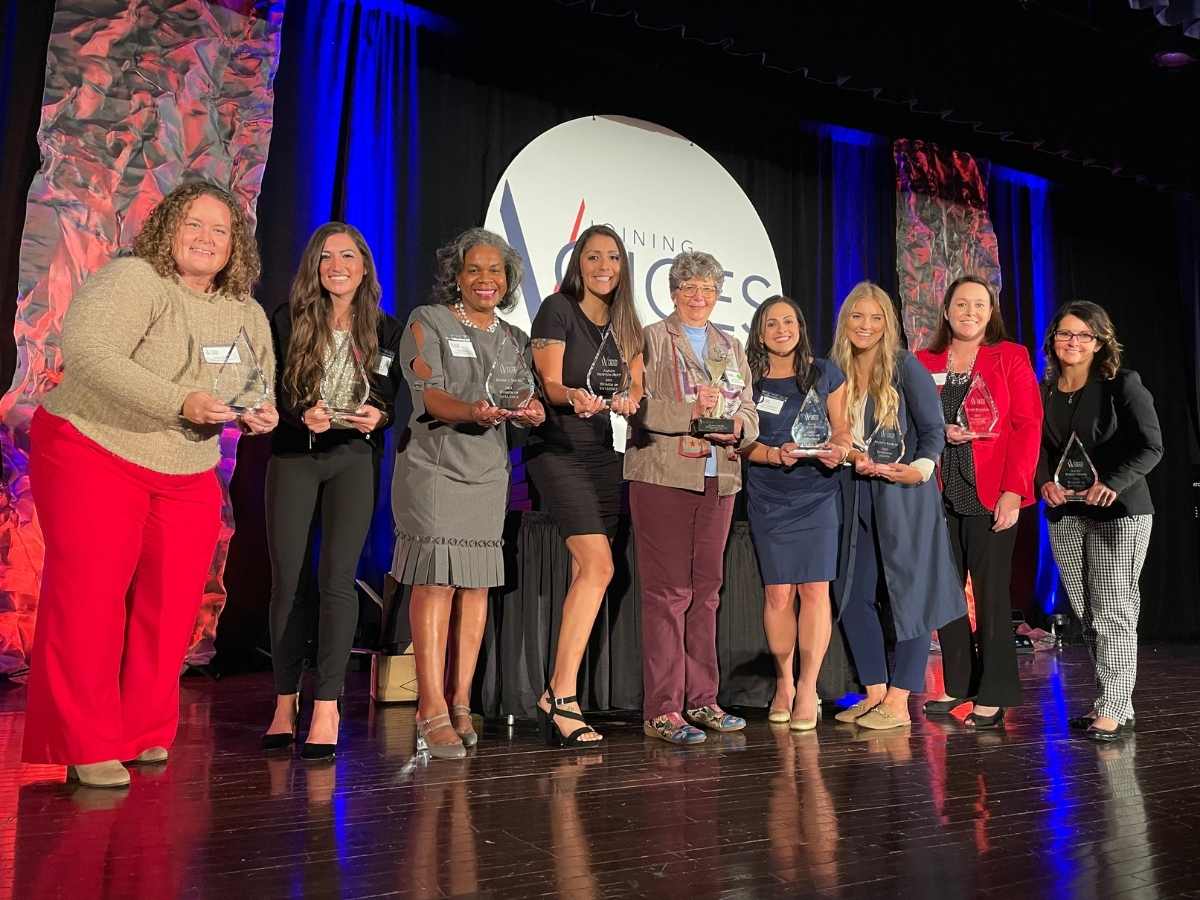 Quad Cities ATHENA Leadership Awards
The Quad Cities Regional Business Journal (QCBJ) has acquired the rights to the Athena Awards in the Quad Cities from Women Lead Change, which has hosted these awards in the Quad Cities since 2017. The Athena Awards were first introduced in the region in 2006.
"We are pleased to transition these awards over to the Quad Cities Regional Business Journal. They have a proven track record with awards-based events and we look forward to seeing what's in store for this event going forward," said Tiffany O'Donnell, CEO of Women Lead Change. "WLC programming continues in the Quad Cities region with a growing membership for Quad Cities Women Connect and annual leadership conference on Nov. 14, 2023."
"We are excited to have the opportunity to highlight and honor some of the Quad Cities' most influential women," said Beth Clark, Associate Publisher of the QCBJ. "We anticipate that this reimagined awards event will take place in May of 2024, with more details still to come."
The QCBJ's sister publication, the Corridor Business Journal, has been hosting a similar awards event in the Cedar Rapids/Iowa City Corridor region for the past 19 years. Its event – Women of Influence Awards – is widely known throughout the region in recognizing some of the Corridor's most impactful women leaders.
---
2022 Award Recipients
ATHENA Leadership Award Honoree sponsored by Arconic
Bonnie J. Ballard, Community Volunteer, Retired Educator & Civil Servant
Women of Influence Award Honorees
Megan Brown-Saldana, Lead(h)er QC
Monica Kruse, Meridian Title Company
Mary Macumber Schmidt, Trinity Health Foundation
Ann Schwickerath, Project Renewal
Tyla Sherwin-Cole, Doris & Victor Day Foundation
Rebecca Skafidas, American Bank & Trust
Emerging Leader Award Honoree
Melissa Church, Digi-Buzz/Bad Science Jokes